Residential and Commercial Roofing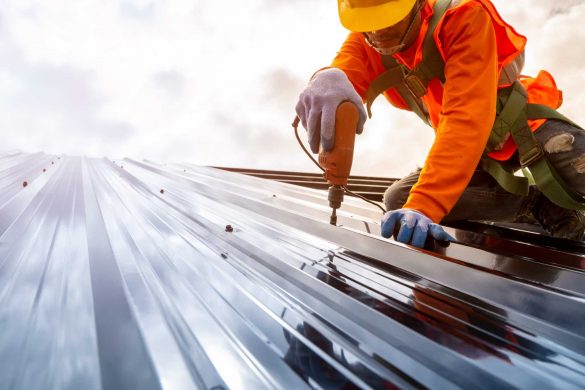 Commercial roofing takes a specialised skill set. At CBS123 Construction, we've been replacing roofs on churches, office buildings, medical complexes, restaurants, warehouses and multi-family structures for nearly three decades. Regardless of if the commercial building is low-sloped or steep, Interstate has the skill and expertise to protect your commercial property.
read more
Our business and reputation rests on high quality residential roof installations with exceptional customer service and safety. Partnering with the best manufactures, we provide the strongest warranties. From giant multifamily complexes and elaborate estates to simple single family residences, Interstate has the expertise to do the job.
read more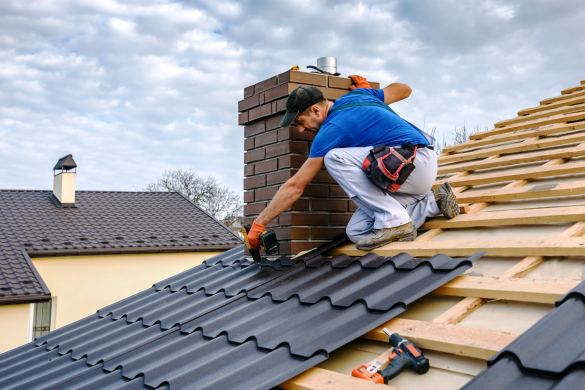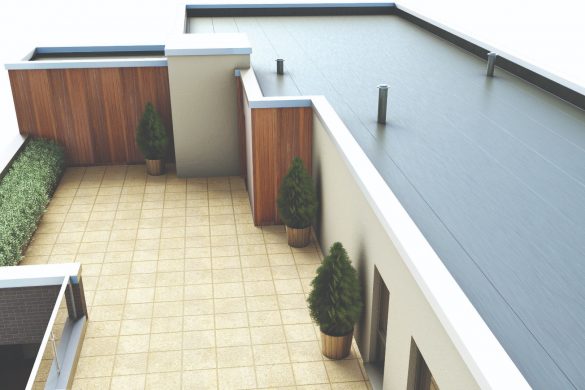 Flat roofs offer multiple architectural and financial benefits for both residential and commercial property owners. When analyzing your roofing needs and the options available for one of the most valuable and costly property improvements. Flat roofing is a great option. They are cheaper to install because they don't require the same support structure as a sloped roof. Meaning you spend less on materials and labor costs. Flat roofs are also quick to install and are a perfect option if you're thinking about adding solar panels on to your roof.
Roofs aren't designed to last forever. Depending on the materials you use, a typical roof may last between 15 and 30 years after installation. This number may be increased with regular maintenance. When home and business owners need their roof replaced, they look to one of the most trusted roofing companies – CBS123 Construction.
We take steps to ensure you have the best experience possible when taking on the significant project of replacing your roof. We start with a roof inspection for every customer that hires us for roof replacement. If we find that you have multiple options in approaching this project, we'll cover these with you in full. Sometimes roofs only need repairs, other times a replacement is an urgent necessity.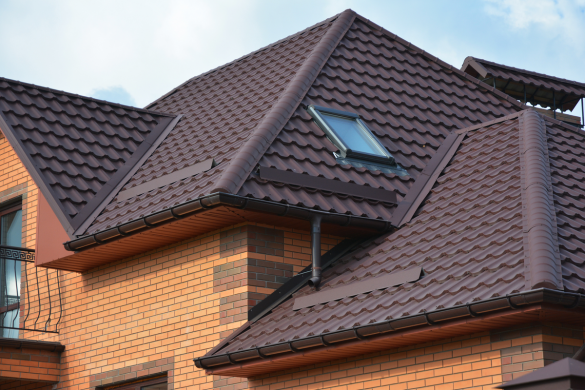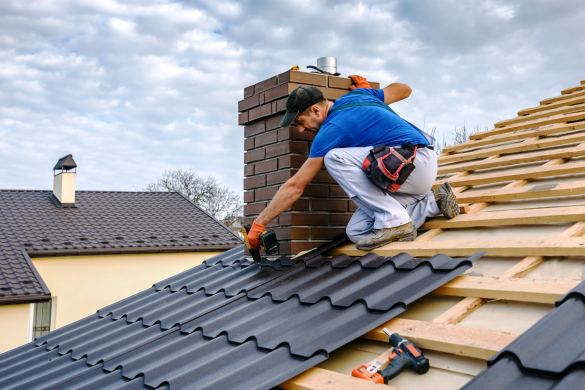 Residential roofing has to hold up under year after year of rain, freezing conditions, and damage that moss and mold can create. In time, especially on older homes, material begins to breakdown and separate, resulting in leaks and causing the need for repairs or a full roof replacement. Specific sections can be repaired but if the damage is widespread, or if the roof is too old, it is generally better to opt for a fresh re-roof. Contact CBS123 Construction, we are the premier residential roofing company. At CBS123 Construction, we start with a solid residential roof inspection to identify the trouble spots and determine if a re-roof is possible.
A slate roof is comprised of overlapping slate roof tiles securely attached to a solid substrate or roof deck on a sloped roof. Sometimes called a hundred-year roof, when a slate roof is installed properly – it could last 100 years or longer.
You will find slate tile roofing systems on all kinds of residential, commercial, and historical properties – from resorts to museums and churches to educational institutions. Slate roofs are beautiful, last for generations, shed ice and snow, and show up on more upscale homes. Although slate is an expensive choice, it offers a very natural look and can be laid out in a variety of patterns.
The benefits of slate are identical to those of tile: a very long lifespan, good fire protection, low maintenance, and an invulnerable to rot and insects. Slate roofing comes in a good selection of sizes and colors, although colors are limited to those found in nature. Because of its cost and weight, slate requires a beefed-up roof structure for support.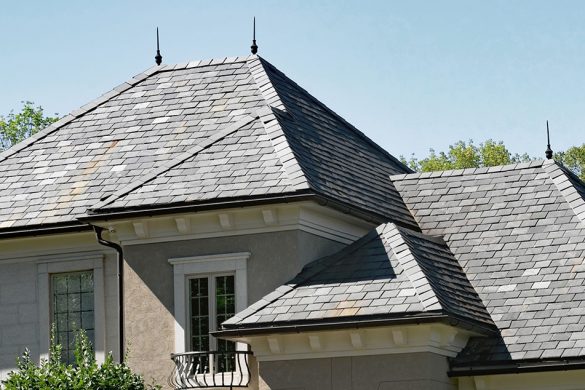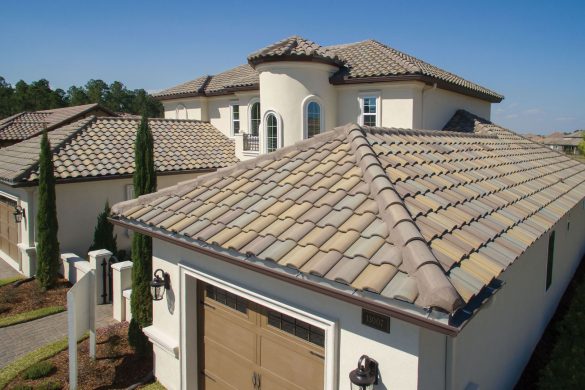 Tile roofs can add beauty, curb appeal and resale value to any home or project. Available in numerous styles and color finishes, tile roofs complement virtually any architectural style. In addition to its aesthetic qualities, tile provides durability, protection from the elements and a long-lasting roofing solution. Tile is often known as red and round however roof tiles come in many colors, profile shapes and sizes.
For additional variety, customers can select roof tiles in blended colors or install different colored tiles in random or uniform patterns across roof surfaces. With proper building design and installation, tile roofs can last 50 to 100 years, or more.
Unlike other materials, tile does not rot in wet climates and is not susceptible to destruction from pests. Tile can be used in any climate or region and can withstand the severest weather conditions including fire, wind and snow. Most new residential and commercial structures require little or no additional structural support for tile installation. Several tile roof manufacturers offer lightweight tile specifically designed for re-roofing projects.
At CBS123 Construction, we know the importance of researching new products that are environmentally sound while protecting your home. That's why we are proud to offer our sustainable rubber roofing systems.
We continue to research new sustainable roofing products as they are developed. Many of our sustainable rubber roofing products are backed by a Generous Hail Warranty and Limited Lifetime Warranty, there's no excuse not to protect your home and the environment with a sustainable, recyclable and lasting rubber roofing system. You can harmonize the rubber roof tiles with the exterior of your home for a professional, complete, and refined look.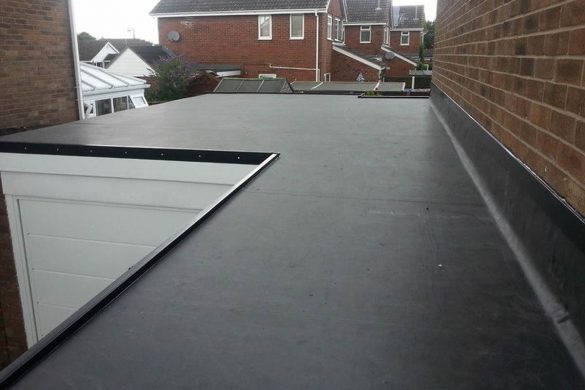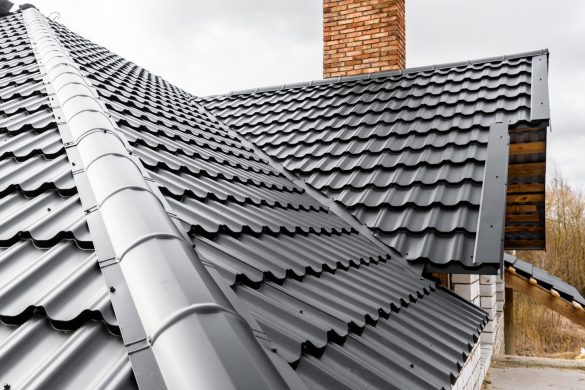 Metal roofing is lightweight and excellent for reflecting daytime heating. This material is a great option for residential and commercial structures. Metal roofing creates a stunning look to most building styles, it is favored for use where fire protection is important, it has a long lifespan and requires very low maintenance. Metal roofing is composed of mainly aluminum and steel types, it is durable, lightweight, and considered a modern, green, energy efficient building material.
Sheets or pieces of Metal attached to one another and the roof forming a water tight barrier. These are always corrugated or grooved which greatly increases their load bearing capability and life-time. These systems are held in high regard due to their longevity and history of dependability.
These are the thin layers of asphalt coated with granules on top and embedded with fiberglass. These systems can be seen on almost all residential structures with pitched (or sloped) roofs.
The most widely used roofing material is the asphalt shingle. Commonly known as composite shingle, they come in two types, differentiated by the base material. They consist of either an organic fiber mat or fiberglass core. Each type is impregnated with asphalt and coated with mineral granules to add color and texture.